Interviews - old site
Interviews
Interview with Glen Porter
Eigentlich wäre dieses Interview vor knapp über einem Jahr vorgesehen gewesen. Wenn aber ein Musiker wie Glen Porter beschäftigt ist und als Entschädigung ein Album wie "Falling Down" - ein schwerer Brocken bei einem allfälligen 2009-Rückblick - vorlegt, verzeihen wir ihm gerne. Wir hatten die Gelegenheit, von einem Helden instrumentaler Hiphop-Geschichten etwas über die Person dahinter, ihre Flirt-Methoden und andere wunderbare Dinge zu erfahren.


At what age did you start making music? First equipment?

GP: I started out playing the trombone when i was 11, then i moved onto the piano, then i picked up guitar, drums, and bass through the years. I didn't start really creating my own music though until i was about 19 or 20. It was sort of a natural progression that i fell into it. At 14 i got really into the LA independent hip hop movement that was going on. Going to any and all the shows i could find, although my favorites were always the little in-store shows at "Penny Lane Records". From there i started break dancing, then DJ'ing, and eventually i started acquiring little samplers and any bootleg programs i could get my hands on. You could say my first production equipment was a turntable set-up, a zoom sampler, and a mac laptop.


Favorite equipment these days?

GP: What i use mostly these days is: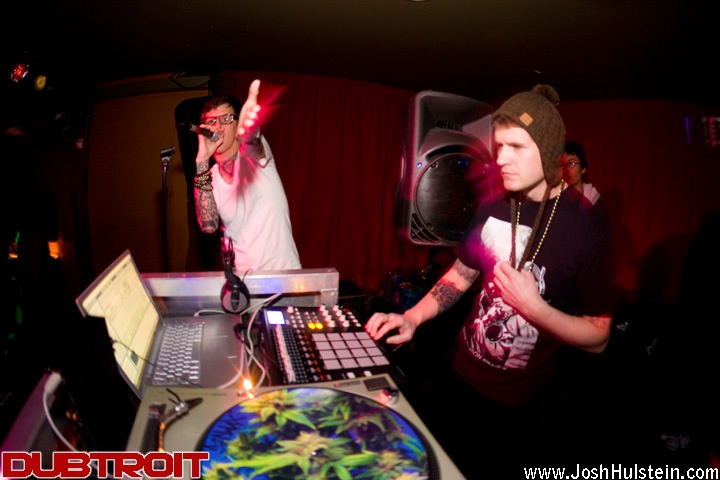 MacBook pro
M-Audio ProFire610
KRK monitors
MicroKorgMPD32
M-Audio KeyRig49
Cry Baby WAH Pedal
Guitar Rig
Massive
Predatohm
Squire Stratocaster
Yamaha Acoustic
Earnie Ball Bass
A POS Cello
AudioTechnica microphone
Logic Studio
Reason
Ableton Live


You never sampled anything (besides the vocals)? All melodies / drums / whatever played by yourself?

GP: No, the drums are almost always samples just chopped and screwed to my liking at the moment. On "Blessed By A Young Death" and "Something Glue" there are a few samples here and there, and the vocals are all samples from movies etc... On "Falling Down" it's the same story with the drums, but thats pretty much it as far as samples go, there are a few vocal samples in there. All the female singing except on "Last Call" is a friend of mine, Ava Rose, the male singer on "Hands Without Eyes" is a friend of mine, Rory, and the rapper on "Self Destruction" is an MC/Producer by the name of Keola. I do not usually like to sample, but i am not against it, and sometimes some things just work and i'll use it.


Any influences from a long time ago that remain impressing until today?

GP: Influences from a long time ago that still resonate today would have to be growing up with my mom always bumping smooth jazz, and my dad blasting Tangerine Dream and Orbital. Most of my main musical influences these days are pretty new ones, to me at least, as I am always looking for something new to me to inspire fresh ideas in my head. Right now I am listening to a lot of 60's Garage and Psych rock, along with some downtempo, dubstep, and some other random ish here and there.


What kind of people do you reach with your music, is there like an active movement of instrumental Hiphop in California?

GP: There is a very active instrumental hip hop movement in California. Low End Theory in LA is the best example and probably one of my favorite venues of all time at the moment. I have seen people there ranging from The Entrance Band, to Free the Robots, to Flying Lotus, to Themselves. As far as what kind of people i reach with my music, all kinds i think. Even though my roots are based in Hip Hop, there is a massive culture of beat-heads/instrumental music lovers that range from all ages to all lifestyles that i get more and more notice from. I think that the combination of the massive output of instrumental music and the internet being there to showcase it, people are really diversifying there music interests and collections.


If you'd see yourself from another guys view, what age would you estimate you are?

GP: Not sure, but I definitely feel the weight of my age more and more everyday.


How far should the aerospace industry go?

GP: Far enough so that i can live on another planet before i wither into a raisin and disintegrate or we discover some aliens that are more into self destruction than we are.


In the normal course of life, are you a pirate or a plainclothes policeman?

GP: Pirate, if I ever say policeman hopefully a pirate makes me walk the plank.


You keep an eye on a cute girl which has a crush on a real moron. What do you do?

GP: I usually have two courses of action. 1) Do nothing and drink excessively when she's around and ruin my chances or 2) Drink excessively when she's around to the point where i think i am i am more clever and handsome than i am, say some dumb shit and ruin my chances. Hahaha..... It's my way of staying single, it works.


What's the perfect lifetime?

GP: One where you die with a smile on your face.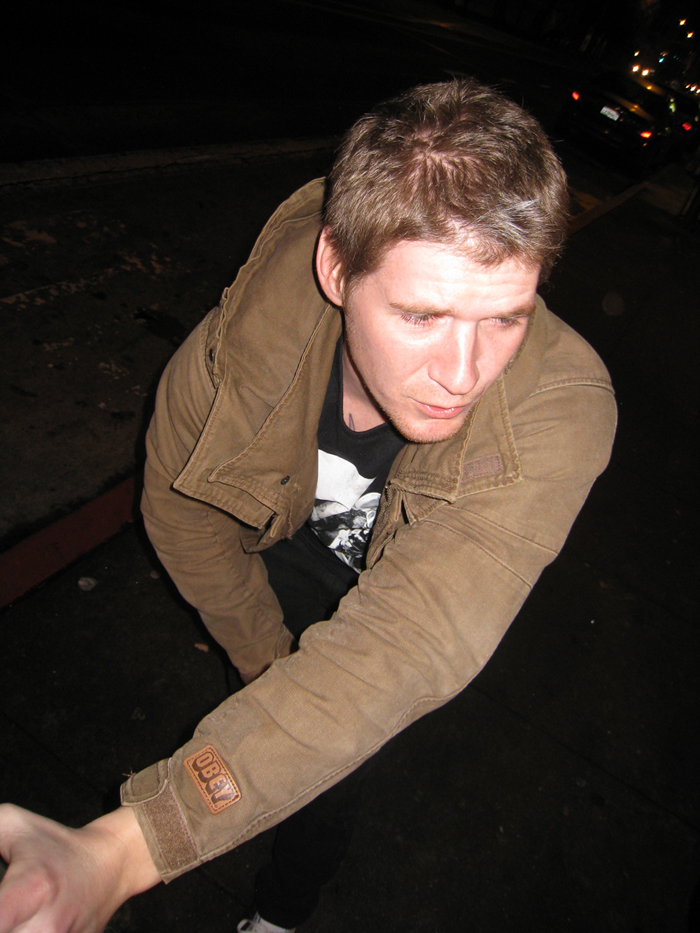 Books you never recommended to your friends but you actually should have?

GP: The Vice Guide to Sex and Drugs and Rock and Roll


With whom would you like to collaborate (even if it seems or is impossible)?

GP: Too many to mention them all, but here are a few that come to mind: Sky Saxon (the seeds), Malcom Catto, Free the Robots, Godspeed You Black Emperor, Gas Lamp Killer, DDay 1, Andy Votel, Quantic, Bonobo, Shawn Lee, YPPAH, The Black Lips, Brian Jonestown Massacre, Brigitte Bardot, and Sixtoo.

Ever milked a cow or a goat (or any other animal)?

GP: Do fat girls count? If not, then no. If so, it's still a no.


What does it take for a record you listen from beginning to end? Any examples?

GP: There has to be at least some diversity in the BPM. I can't stand listening to too much of the same bpm for too long. I don't have the attention span required for this. Oh, and lots of drops that make you smile and your head bob.


A friend said vinyl is coming back. I'm not sure about that.

GP: I think that people that still love vinyl now probably always will, i don't think it will ever die for collectors, but as far as in clubs and bars go, shit is done, it doesn't make sense for DJ's to drag around crates of records.


Most of us around here know about Project:Mooncircle, even though maybe unconsciously. What about Inner Current Recordings? What should people know about them?

GP: I don't really know much about inner current's current status, i don't think they have been active for a little while now.


Any releases in your pipeline we can look forward to?

GP: Right now I am working on an album that is more of a live mix-tape style album. By mix-tape i mean, it is still all my own beats, but the whole album flows as if a DJ were mixing it. I am pretty excited about the material i have for it so far, it's definitely gonna be a bit different from my previous releases. There are lots of drops, tons of drums, and psychedelic mutations. There is also a lot more integration of electronic instruments. It should be done by Jan. of 2010, and hopefully will be out soon after that. I have also a 7" coming out on Ooohh!ThatsHeavy called "Smile Now, Cry Later" it should be out by early January.


A few words you want to let our readers know?

GP: Keep supporting the music you love whoever/whatever it may be, because music makes life better.

m.m.