Interviews - old site
Interviews
Interview with Dreas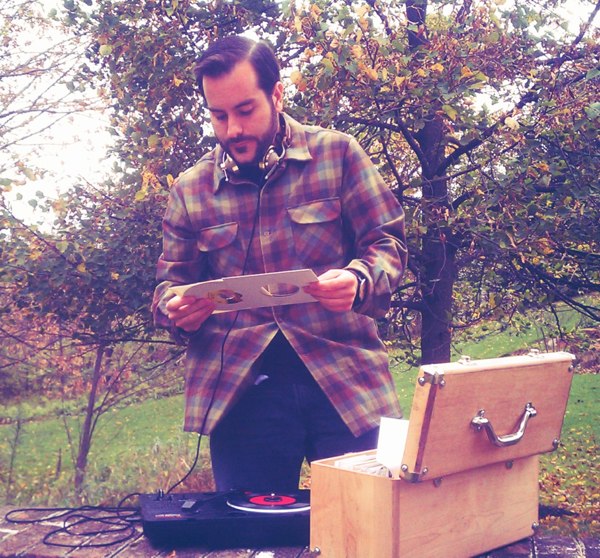 Jun (Wenod Records): At first, Please introduce yourself to the readers.
Dreas: Greetings to all my friends over there. I'm a producer from Chicago via Grand Rapids (MI) USA and I just released a new album called Dreastronaut for your listening pleasure.
You have released previous titles from Heardrums Records. Can you explain us this label? Do you own it?
I started Heardrums Records with Meaty Ogre back in 2001 (10 years ago!) as an outlet for some of our music that wasn't designed solely for rappers. It was going to be a one-time thing but people bought our first record and we got a lot of good feedback, so we kept putting out 7"s records for a number of years after that. In the past few years, we've only released a couple CD's, but we will press vinyl again sometime soon.
Now your new album "Dreastronaut" is released from Galapagos4, how did you start to be a part of them?
One of the first people I met after moving to Chicago (in 1999) was Robust. We became good friends and used to go to all kinds of hip-hop events together. He introduced me to the G4 family and soon after that I started working on production for him and a couple other artists on the label. I also have contributed to a few of their compilations and have been on tour with them as well.
Can you tell us the back ground story of this album? any concept or theme?
The name actually came up in 2005. I was on tour with Galapagos4 in Europe and I wrote "Dreastronaut" in this notebook and it stuck with me in the back of my mind. I resurrected that name in 2011. There is no specific message or concept, although I do believe the music takes the listener through different moods and ideas. Everyone wants to be an astronaut when they're a kid but very few actually get to be an astronaut. This album (and producing music in general) is one way for me to feel like I'm travelling through space.

What do you want to achieve through this album or your music?
Ideally, I just want people to listen to this and take something positive from it. Maybe it makes your commute to work or school a little better, or maybe the music helps you think clearer, or it helps you zone out. I love if I can help people make a connection with something, regardless of my intentions, as long as it's meaningful to them.

Where does the idea for making music come from? Also please tell me about your own process of making music.
Ideas are all around. Often times they come from hearing other people's music that sounds refreshing or comforting and that inspires me. Plus I'm always digging for records and sounds, old and new. I also feed on travelling, seasons, emotions, and other things that make you step back and analyze your life for what it's worth at that moment. As far as my process, it's never the same, but usually I'll start with a mood or idea that I translate into a drum or bass pattern that's used as the backbone. Then I'll start to add different elements to it (synths, live recordings, samples, effects) until I feel like it accurately conveys the feelings I want it to.

What does beat making mean to you?
Expressing yourself through music that doesn't necessarily need a vocalist to accompany it. It's a release.

If you produce a beat for the MC's, what is your basis when you decide who do you want to working with?
I'd like the MC to be intelligent, witty, and have a personality that makes people want to hear more from them. Charisma and confidence are always good qualities to have. I also like working with local MCs because I can relate to them.

How would you describe the music scene in Chicago lately? Please let us know how you see the music scene out there.
Chicago has always had a lot of talented people since I moved there in the late 90s. I have been influenced by so many people here like Meaty Ogre and the rest of the Galapagos4 family, numerous record stores, people like Dante Carfagna, Maker, the Molemen, etc. In recent years, I've seen a lot more networking and people are benefitting from that. I like how artists such as Kid Sister, Flosstradamus, and The Cool Kids have made names for themselves outside of this city but still maintain their roles at home without missing a beat. Newer labels like Fieldwerk also resonate well with me because of their sound and consistent high-quality output. It's really great when you can catch so many artists and so many genres performing live at any given time and Chicago provides that.

What does your city, Chicago, mean to you?
Friends, good times, growth, life, and home.

Cubs or White sox?
How about I throw you a curveball and say…TIGERS!

Please tell me about your future plans include tour etc.
I plan to keep things moving and add more styles and perspectives to my musical repertoire. You can expect another album in 2012 and some previously unreleased collaborations with rappers that might surface in the near future. As for live shows, I have a monthly DJ night at Founders Brewery in Michigan and I routinely spin funk and soul 45 nights in Chicago. I don't have formal tour plans for this album yet but if you "like" me on facebook or check the Galapagos4 forums I will make sure to keep everyone updated.

At last, please give a message to the readers.
Thank you so much for the support! Much love to all of you for appreciating what I do, it really means a lot.
Interview by Jun (Wenod Records) with Dreas, Beatmaker from Chicago, Galapagos4.
Dreas @ Galapagos4



Dreas - Time out of Joint